CRP Accredited Register
PSA accredited registers set standards for practitioners working in unregulated health and care occupations.
A successful application to an accredited register demonstrates that practitioners meet a defined set of standards and work within an agreed scope of practice. By joining the register CRPs can demonstrate to patients, colleagues and employers that they are competent, trustworthy and committed to achieving high standards of personal behaviour and technical competence. Being part of an accredited register also provides the means to take action should there be concerns about a registrant's fitness to practice.
The accredited registers programme is supported by NHS Employers.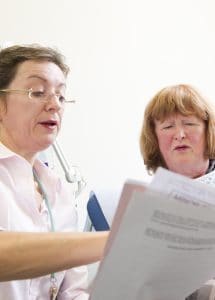 Points to consider before you make an application
The Register is for experienced CRPs, who are working at practitioner level as described in level 5 of the Skills for Health Career Framework.
Registration as a CRP is not a productive use of time for professionals who are already registered on a statutory register and therefore have access to the benefits and public assurance that registration provides.
Applicants need to have joined the CRP Directory before they make an application to the Register
The Register is currently only open to CRPs who have a degree or equivalent. An equivalence pathway for those with appropriate practice experience but without a degree will be available later in 2021
The application process is designed to enhance and support local appraisal and review and must involve managers and colleagues
Confirmation that CRPs are working to a Competency Framework or equivalent evidence-based development approach is required as part of the application process
The NIHR Integrated Workforce Framework (link below) will support your application
All registrants agree to keeping records of their CPD activity as part of their commitment and this is subject to audit by the AHCS
There is an annual declaration process and fee payment of £30 to continue on the Register
Depending on the volume of applications, there may be times when we need to close applications for a short time. If this becomes necessary we will inform you through the CRP Directory Communications and this website.