Clinical Research Practitioner Directory Bulletin | Issue 11 | CRP Award
Advancing Healthcare Awards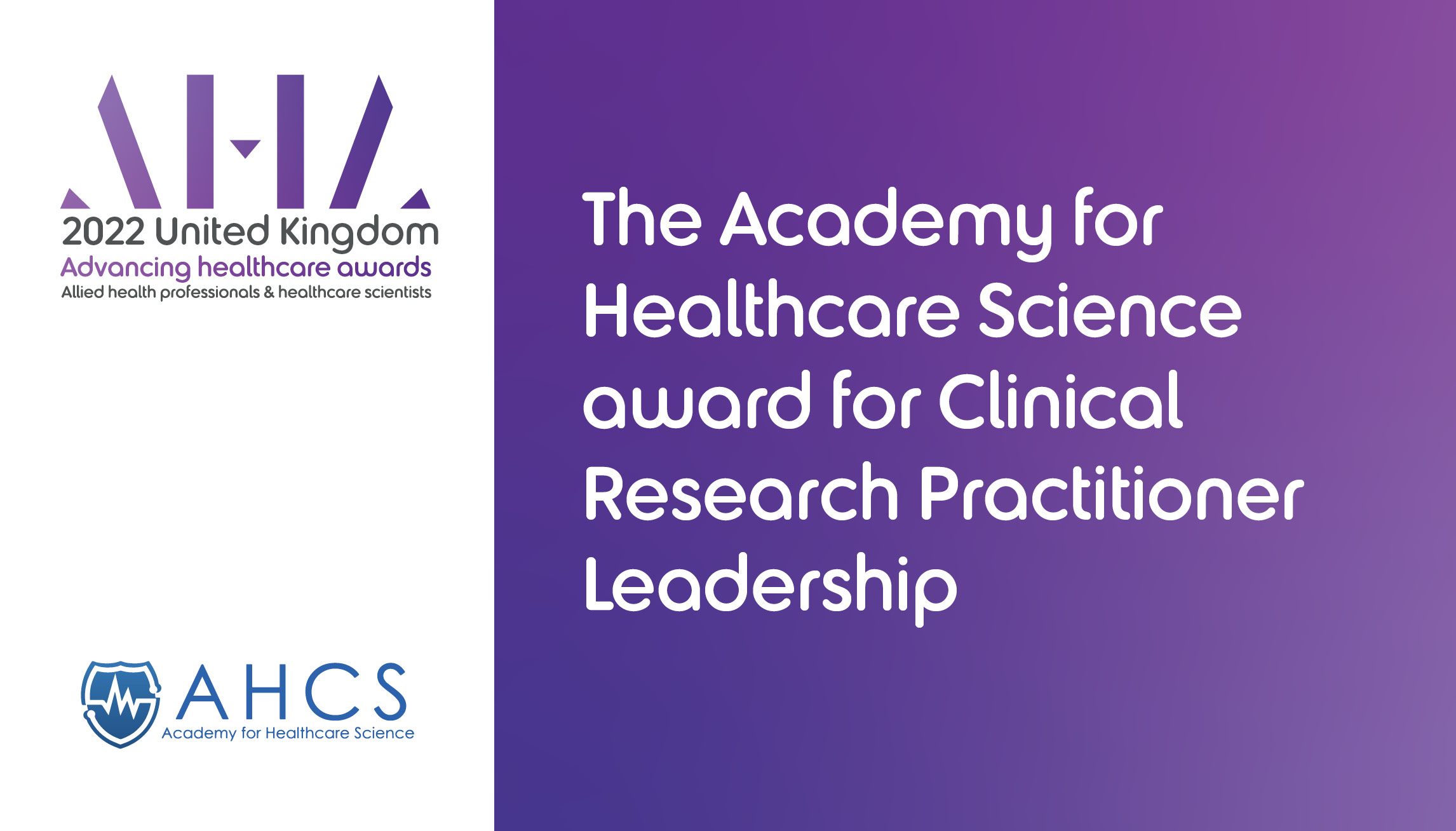 As we shared in last month's newsletter, the nominations for the Clinical Research Practitioner Leadership award are now open! These Advancing Healthcare Awards recognise and celebrate the work of allied health professionals and healthcare scientists including Clinical Research Practitioners.

How to enter
The closing date for the awards is 11th January 2022, so you still have plenty of time to get your nomination in. To enter the awards, please follow these instructions
Register for an account: https://aha.awardsplatform.com/ (Please use Google Chrome).

Review the categories (criteria and submission questions via the information sheet).

Prepare your entry (making sure you check the word count and fill in all the required information).

Complete the online form, input your contact details and include a photo (this will be used in the awards ceremony).

Check that you have entered the correct details.

You then should receive a confirmation email, if you don't then please contact the awards team: rachael@chamberdunn.co.uk

The URL link to enter the awards is: https://ahawards.co.uk/uk-enter-now/
Resources to help with your application

Please see the below resources which will help you complete your application:

Let's keep growing our membership
Remember to encourage all CRPs interested in seeking registration to join the CRP Directory. There is no fee to join, or to rejoin, the CRP Directory. For more information, and to apply, please visit the Directory website
Individuals and organisations who want to know more can go to
bit.ly/CRPdirectory
or contact:
AHCS Team
e: crpadmin@ahcs.ac.uk
NIHR Team
e: workforceandprofessionsCRN@nihr.ac.uk