Clinical Research Practitioner Directory Bulletin | Issue 15 | Febuary 2022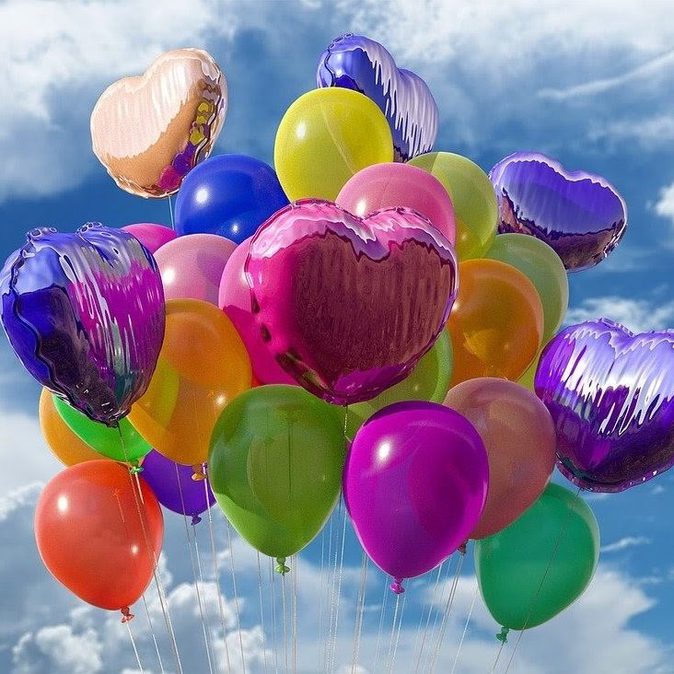 National CRP event 14th March 2022 – You're invited!
Celebrating Clinical Research Practitioners – marking one year of the accredited register
Date: Monday 14th March, 1.30 – 4 pm
As we recently shared with you we're very excited to be holding a virtual CRP event on Monday 14th March 2022, 1.30 – 4 pm. We have already had a fantastic response with high numbers registering and we would encourage you to sign up soon if you haven't yet reserved your space. If you aren't able to register to attend the live event there will be an opportunity to access shared resources from the event once these can be made available.
At the event you'll hear about the importance of CRPs for future research in the UK, the benefits of registration, practical tips from CRPs and their managers on the application process and there will be an interactive Q&A session. Speakers will include NIHR CRNCC, the Academy for Healthcare Science, the DHSC, CRPs and Senior Leaders in Research.
We look forward to seeing you at the event. Please contact Maya Leach (maya.leach@nihr.ac.uk) or Carolyn Duff (carolyn.duff@nihr.ac.uk) if you have any questions.
| | |
| --- | --- |
| | How you could support the professional development of your colleagues by Rhianne Bostock! |
My name is Rhianne Bostock. I am Registered CRP at Nottinghamshire Healthcare NHS Trust. I have worked in Primary Care, Palliative care and now Mental Health.
Being a CRP is an incredibly rewarding and challenging role. During the pandemic, I saw first-hand how CRPs were stepping up and helping to deliver research in ways we hadn't before. It showcased how hard working and capable we all are and that we deserve our own identity alongside the other incredible healthcare professionals we work with.
I am the CRP Lead within my team and a regional CRP Champion. I am supporting my fellow CRPs with completing their applications for registration. I am scheduling quarterly local meetings for the CRPs where we can discuss any updates, issues and support with reflective writing.
All new CRPs in our team are assigned a mentor when they first start. This person guides them through an introduction to the Competency Framework and helps structure their goals in order to help them achieve what they wish in their role. I created a new starter Research Delivery Training Log which enables all staff to have the same level of training from the beginning.
Within my team I am the lead on several studies. The CRP registration provides me with my own identity and recognition. When I introduce my role to people I am able to say I am a 'Registered Clinical Research Practitioner'. Since completing my registration I am looking at ways to progress in my own role and encourage the other CRPs in my team to do the same.
"Rhianne promotes the CRP role and the accredited registration within her trust and beyond. We need more CRP advocates like Rhianne. What could you do to help our profession grow? Please step forward and take action. If you need support contact maya.leach@nihr.ac.uk
CRP Drop In Session
We are planning on holding a drop in session in March to help with any queries in regard to your Clinical Research Practitioner register application.
The Drop in session will be on Monday 28th March between 14:00 – 15:00.
Please email: crpadmin@ahcs.ac.uk if you would like to come along to a drop in session.
Finalists for AHAs Awards
Congratulations to our three finalists for AHA Awards. The winner will be announced at the event on 7th April 2022.
The 3 finalist's are:
Nicola Phillips, Clinical Research Practitioner, Manchester University NHS Foundation Trust
CRP Competency steering group, Clinical Research Practitioners, Guy's and St Thomas' NHS Foundation Trust
Angharad Williams, Clinical Research Practitioner, West Suffolk NHS Foundation Trust
The winners will be announced on Friday 8 April at the awards lunch hosted by Allan Wilson, past president, Institute of Biomedical Science at the Park Plaza Victoria, London.
You are able to stream a recording of the event after it has taken place, a link will be available in due course.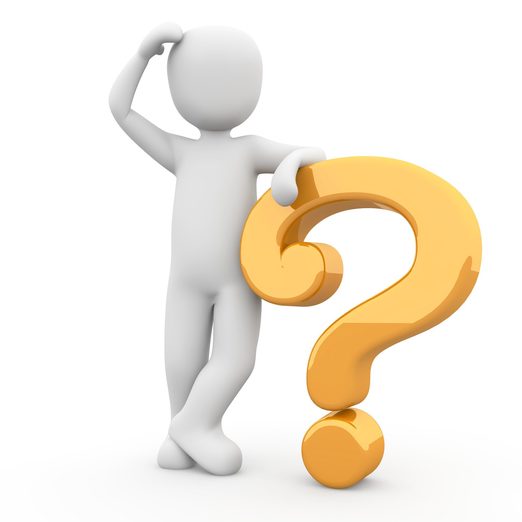 Frequently Asked Questions
Q1 – Do I need to make another account to apply to the Register?
You don't need to make separate account to join the register, you can use your directory account to make the application. As you will need to have joined the directory in order to make an application to join the register.
To do this, please visit – https://crp.ahcs.ac.uk/ and sign in with your username and password associated with your account. If you have forgotten your credentials, please email crpadmin@ahcs.ac.uk or reset a new password. Once you are signed in, please go to dashboard, select 'Clinical Research Practitioner Register' from the list of AHCS registers. Then the CRP Register application will appear in your dashboard.
If you are unsure whether you hold a directory application, please email – crpadmin@ahcs.ac.uk or check the directory for your name.
Q2 – Can I use the title Clinical Research Practitioner once I joined the accredited register?
Joining the CRP Accredited Register is unrelated to your job title. Your job title is provided to you by your local employer and this won't change when you become accredidated. However, you may wish to discuss your job title with your manager. There has been a growth in numbers of Clinical Research Practitioner job titles.

Clinical Research Practitioners Take Over Twitter!
Did you join the twitter takeover and tweet chat on the 25th February? The team from Kent and Medway NHS and Social Care Partnership Trust took over the @NIHRcommunity twitter handle for the morning. They talked about how the development of the CRP profession has had an impact on their team, the vital role CRPs play within the research delivery workforce and gave a glimpse into a day in the life of a CRP. If you weren't able to take part, you can still catch up on the conversation. Let's keep the conversation going and grow the community even further.
NIHR CRN Primary Care Learning Event
Interested in learning more about how you can get involved in Primary Care research? Join the NIHR CRN for our learning event on the 9th and 10th of March. In four sessions taking place across the two day event, you can find out more about the NIHR CRN's strategy for expanding research delivery in primary care settings, develop a better understanding of primary care as a setting to deliver research and join in the conversation around how we best support the future delivery and evolution of primary care research. cvent.me/287bV5
Promotional leaflet – CRPs
Please share our promotional leaflet with your teams and anyone else who might be interested in the CRP Directory and the CRP Register.
Join the CRP community space on NIHR Learn!
Have you joined the CRP community on NIHR Learn yet? This is your space to connect and share updates, experiences or advice with your fellow CRPs. It is open to everyone on the CRP Directory and register and it is a fantastic way to collaborate with others within your profession.
You can access the community via NIHR Learn Sign up using an NIHR, NHS or academic email address if you do not already have an account.
Those of you receiving this bulletin are on the CRP Directory (which is a prerequisite for accessing the CRP community space).
The enrollment key is: NIHRCRP2021
Please do not share the enrollment key with other colleagues as we wish to keep this as a space for CRPs.
Are you signed up to the AHCS VOX Newsletter?

The VOX newsletter from the Academy for Healthcare Science includes news from across the healthcare science profession.

The Academy would love to share more insights into the world of a Clinical Research Practitioner. What does registration mean to you? Have you followed the journey of the CRP Directory and Register development? How does the CRP role work with other HCS roles?
If you would like to contribute to a future edition, please send your article to carly.allen@ahcs.ac.uk for consideration.
Read past editions here – https://www.ahcs.ac.uk/news-events/vox-healthcare-science-newsletter/vox-archive/
Click here to subscribe to VOX!
Healthcare regulation: Deciding when statutory regulation is appropriate
Under the Health and Care Bill, the government is seeking additional legislative powers to ensure that the regulation of health and social care professionals is proportionate and best protects the public from harm. The Department of Health's briefing notes "this consultation considers how the powers to introduce and remove professions from regulation might be used in the future. It seeks views on the criteria that should be considered in assessing which professions should be regulated. These criteria will form the basis of assessing whether professions should be brought into, or taken out of, statutory regulation".
The AHCS will submit its response but we would also encourage you to respond to the consultation.
The open consultation is UK-wide, further details are available here.
Let's keep growing our membership!
Remember to encourage all CRPs interested in seeking registration to join the CRP Directory. There is no fee to join, or to rejoin, the CRP Directory.
For more information, and to apply, please visit the CRP Website
Individuals and organizations who want to know more can go to:
AHCS Team
Email: crpadmin@ahcs.ac.uk
NIHR Team
Email: workforceandprofessionsCRN@nihr.ac.uk