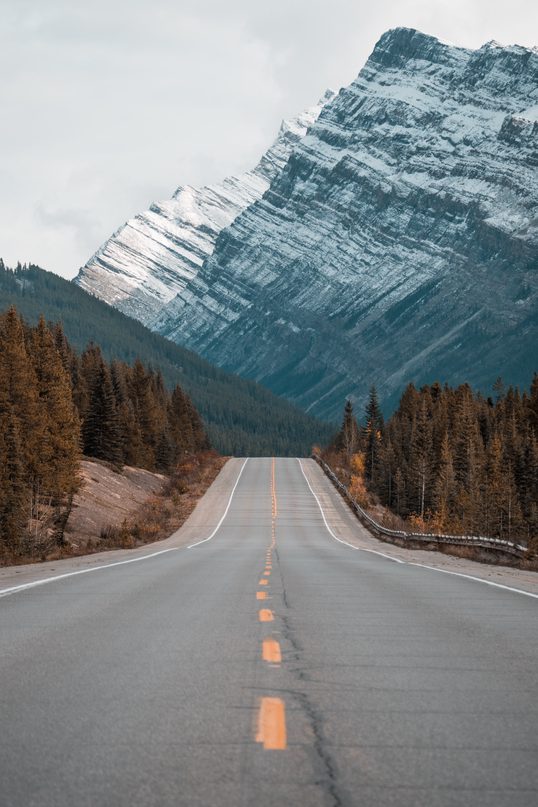 Clinical Research Practitioner Directory Bulletin | Issue 16 | March 2022
Accredited Register: One Year On
Firstly a huge thank you to all those pioneers out there who found the time and energy to join the register. Joining the register has to come from a place of belief in yourself, pride in your chosen profession and willingness to show the world that you are accountable and committed to the highest standards. I am greatly reassured by the positive feedback and encouragement from those who have stepped forward. Creating the space to reflect and engage in a process that is all about learning is at the heart of the application process. Engagement with managers and colleagues also provides the opportunity for productive conversations and is designed to ensure that the register is part of professional development and not separate to it.
There has been an encouraging growth in numbers on the directory and I know that many people have started an application to the register. So the message is that 2022 needs to be the year that many more CRPs commit join the register. Please take the time to connect and learn from each other and this will help with your application.
We will soon be opening the experience route for CRPs who do not currently hold a degree and this will also make a welcome development in the journey. The register holds an important part in a wider strategy to enable the development of a more secure and shared professional identity for CRPs. By joining the register you are demonstrating your commitment not only to your own professional practice but also signaling your support for the fabulous and vibrant community of CRPs both now and in the future.
Fiona O'Neill

Head of Registration Services, CRPs, AHCS
Reflection after our National CRP event
Dear CRPs,
Thank you to all of you who attended our national CRP event. If you couldn't be there, no problem – The recording from the event is now available for everyone to watch.
During the event, we heard from several senior leaders in research and it is clear that the CRP development programme is amongst the strategic priorities on the current agenda. CRPs are viewed as a critical resource to enable future research in the UK and more and more organisations have demonstrated an interest in developing their own CRP workforce. I believe that presentations from the leaders will inspire others to take their first steps in implementing local changes. It is clear that CRPs deserve a standardised career progression option to develop their full potential and increase the impact they can have in research.
We heard from some of our outstanding CRP colleagues showing how accredited registration widens their choice of pathways towards further professional development. We were uplifted to hear about CRPs being able to apply for fellowship awards and about CRPs as PIs and leaders in their fields.
We shared top tips from CRPs and confirmers about the completion of the registration application and answered some of your questions. We collected many more questions from you which we are working on answering as soon as possible and the resulting FAQ document will be shared with you shortly.
Your feelings about the event itself were largely positive. You said that you felt motivated, excited and inspired. However, some of you also said that you felt confused and we are exploring where the feeling of the confusion comes from and aim to address the concerns raised. We are still collecting feedback from the event so please tell us of any matters you are still uncertain about. We are here to respond, clarify things for you and support you in your professional development. Please feel free to contact us directly at any time.
More and more of you are starting your applications for Registration. The testing period for non-graduate CRPs is about to begin. I am establishing an engagement network to ensure that every organization is informed and supported in the development of their CRPs. This engagement network is growing and the CRP event put a noticeable extra spin on the momentum. The only way for the CRP profession is onwards and upwards! Get on board everyone! Thank you to all of you supporters and believers.
Maya Leach

Engagement Manager: Clinical Research Practitioner Registration
Healthcare Science Week
It was Healthcare Science week on 14 – 20th March. We shared the below post regarding Clinical Research Practitioners and Healthcare Scientists, we are sharing the post again to highlight how passionate our Clinical Research Practitioners are.
What connects Clinical Research Practitioners and Healthcare Scientists?
"The answer is simple – our passion for research!
Clinical Research Practitioners (CRPs) are a part of a research delivery workforce. They look for participants willing to take part in research studies. They explain the studies to potential participants, take consent from them and collect data and samples as required by a study protocol. The biological samples CRPs collect could be anything from blood, urine, swabs and tissues to organs. Healthcare Scientists are largely involved in the analysis of research samples. They also play an essential part in the collection of certain samples or research data.
Ben Johnson, Clinical Research Practitioner, has worked closely with Healthcare Scientists over several years in the Histopathology Department.
''Almost every day we bring tissue samples directly from Thoracic Theatres to pathology, for Healthcare Scientists to provide their time and expertise to give our research team some of the tissue from the specimen. We need to receive some of the background tissue as well as some of the tumour 'fresh' for our research, in double-quick time. These colleagues not only help with the procurement of tissue but also provide a fantastic service for creating Tissue Micro Arrays, more slides, including using new Digital Pathology techniques to scan slides for automated cell scoring and counting.
We could not undertake the great research we are involved in without the close cooperation of many Healthcare Scientists''.
Deborah Lakeland, Cancer Genomics Project Manager summarises the relationship between Healthcare Scientists and Clinical Research Practitioners:
"The safety and effectiveness of clinical interventions are defined by healthcare researchers, and delivery directly impacts future population care. Clinical management improvements are reliant on the practice of diverse multi-skilled teams, and Clinical Research Practitioners' competencies are complimentary, to the practice of collaborating laboratory clinical and technical scientists, operating in medical innovations and care transformations. Such programmes include the 100,000 Genomes Project, that now sees whole genome sequencing employed as a standard of care test, in routine rare disease, pathogen and cancer pathways. I am very pleased to learn that the Academy for Healthcare Science has established a Directory and an accredited Clinical Research Practitioner Register, which recognises their critical contribution to healthcare research, and raises their professional profile in the NHS scientific community."
Healthcare Scientists in more advanced roles design their own research or take on the role of Principal Investigator and lead on national or international multicentre studies locally. An example of such a trial is an urgent public health study SIREN investigating the impact of detectable anti SARS-COV2 antibody on the incidence of COVID-19 in healthcare workers. Consultant Clinical Scientists were amongst those who took lead on the delivery of the SIREN study locally. As Principal Investigators they delegated the tasks of recruiting participants, consenting and collecting of data, blood and nasal swabs to Research Nurses and Clinical Research Practitioners. In the first year, SIREN has carried out 519,465 PCR tests and 249,402 blood tests. These tests were conducted in laboratories in a timely manner by dedicated Healthcare Scientists. The SIREN study recruited 44,549 participants across 135 sites. The results from the study produced invaluable insights into the post-infection and post-vaccination immunity to COVID 19. Whereas the SIREN study has been supported by staff from many different specialities, effective collaboration between Healthcare Scientists and Clinical Research Practitioners contributed to its overall success"
Maya Leach, Clinical Research Practitioner,
Ben Johnson, Clinical Trials Coordinator (CRP),
Deborah Lakeland, Cancer Genomics Project Manager, Healthcare Scientist.
CRP Drop In Session
We are planning on holding a drop in session in April to help with any queries in regard to your Clinical Research Practitioner register application.
The Drop in session will be on Monday 25th April between 14:00 – 15:00.
Please email: crpadmin@ahcs.ac.uk if you would like to come along to a drop in session.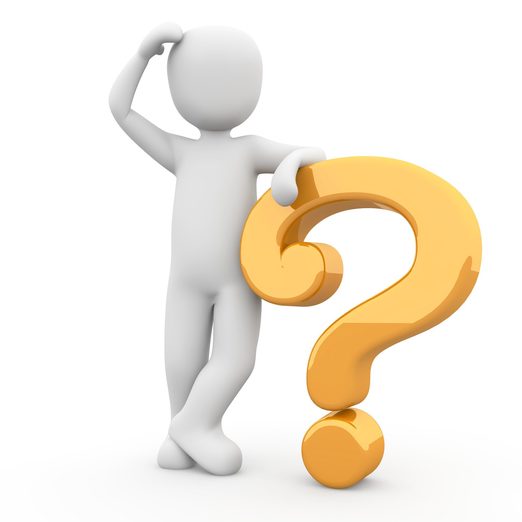 Frequently Asked Questions
Q – Who can apply to join the accredidated register?
A continuing challenge in the journey to establish the CRP Accredited Register is terminology and the clear articulation of who the Register is for. The Accredited Register is for people who are working at the level of practitioner. This is outlined in the Skills for Health Career Framework at level 5 which details the elements of a practitioner role. These include comprehensive and specialised skills and knowledge, including problem solving, ability to make judgements and contribute to service and self development.
The diversity in job titles that characterise the CRP community means that many roles have the word Assistant or Support in the title even though the individual is working at practitioner level. Having Assistant in a job title is not a barrier to applying to the Register, providing the applicant can demonstrate that they are working at the level of Practitioner. This is evidenced in the reflective statements and the other supporting evidence submitted with the application to register. Please ensure you have read the guidance documents and have the support of your line manager before you start the process.
The development of the register is enabling conversations about job titles and standardisation and this is welcome. The subject of job titles and job description is a matter for local employers. We encourage the sharing of learning and the development of more consistent and shared understanding of CRP roles and the development of a clearly defined career framework that clearly aligns with comparable NHS careers.
Currently CRPs also require a degree or equivalent to enter the Register. A pathway for experienced CRPs who do not have a degree will be available in the autumn of 2022 following engagement with CRPs and workforce leads over the summer.
NIHR Learn Insights (CPD) resource for March, is now available
NIHR Learn Insights for March is now available.
In this instalment we discuss how we involve people who have traditionally been under-served by research and explore the highly intersectional nature of inclusivity and the importance of creating psychological safety.
We have worked with colleagues from across the network and members of the public to provide:
Different perspectives on how to engage with Under-served Communities.

Practical takeaways for you to take forward in your Continuing Professional Development (CPD).
Join the CRP community space on NIHR Learn!
Have you joined the CRP community on NIHR Learn yet? This is your space to connect and share updates, experiences or advice with your fellow CRPs. It is open to everyone on the CRP Directory and register and it is a fantastic way to collaborate with others within your profession.
You can access the community via NIHR Learn Sign up using an NIHR, NHS or academic email address if you do not already have an account.
Those of you receiving this bulletin are on the CRP Directory (which is a prerequisite for accessing the CRP community space).
The enrollment key is: NIHRCRP2021
Please do not share the enrollment key with other colleagues as we wish to keep this as a space for CRPs.
Are you signed up to the AHCS VOX Newsletter?

The VOX newsletter from the Academy for Healthcare Science includes news from across the healthcare science profession.

The Academy would love to share more insights into the world of a Clinical Research Practitioner. What does registration mean to you? Have you followed the journey of the CRP Directory and Register development? How does the CRP role work with other HCS roles?
Let's keep growing our membership!
Remember to encourage all CRPs interested in seeking registration to join the CRP Directory. There is no fee to join, or to rejoin, the CRP Directory.
For more information, and to apply, please visit the CRP Website
Individuals and organizations who want to know more can go to:
AHCS Team
Email: crpadmin@ahcs.ac.uk
NIHR Team
Email: workforceandprofessionsCRN@nihr.ac.uk